Calendar information on this site is posted as a convenience for the public and attorneys.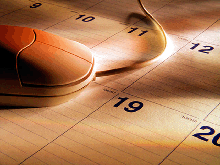 The Court is allowing appearance via Zoom for some matters.
Please see the information below for Meeting IDs and Passwords.
The calendars listed below are created several days in advance and interim changes may not be reflected.
Call 530-623-1208 for questions related to the calendar. Be prepared to provide a case number or party name(s). The Trinity Superior Court utilizes two courtrooms in Weaverville and one courtroom in Hayfork. It is important to check the posted court calendars to verify in which courtroom your matter will be heard.
​
COURT CALENDARS
Date
​
Monday, April 19, 2021
​
Tuesday, April 20, 2021
​
Wednesday, April 21, 2021
​
Wednesday, April 21, 2021
​
Thursday, April 22, 2021
​
​
Dept. 1:
Meeting ID: 973 1061 3488
Password: 075435
Link:
​
Dept. 2:
Meeting ID: 963 4574 7769
Password: 792661
Link:
​