THE SUPERIOR COURT OF CALIFORNIA
__________________________________________________________________________
COUNTY OF TRINITY
Calendar information on this site is posted as a convenience for the public and attorneys.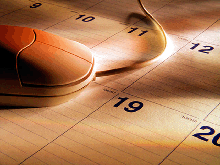 The Court is allowing appearance via Zoom for some matters.
Jury trials will not be streamed via Zoom.
The courtrooms are currently open to the public.
Please see the information below for Meeting IDs and Passwords.
The calendars listed below are created several days in advance and interim changes may not be reflected.
Call 530-623-1208 for questions related to the calendar. Be prepared to provide a case number or party name(s). The Trinity Superior Court utilizes two courtrooms in Weaverville and one courtroom in Hayfork. It is important to check the posted court calendars to verify in which courtroom your matter will be heard.
​
IMPORTANT NOTICE: ZOOM ETIQUETTE FOR COURT
​
Recording, copying, photographing and rebroadcasting of court proceedings is prohibited by federal law. A violation of this prohibition may result in sanctions, referral to the state bar, denial of the right to appear by video or telephonically at future proceedings, criminal prosecution, contempt, denial of admission to future hearings, and any other sanctions deemed necessary by the Court.
Dress Appropriately- Treat the Zoom room as if you were in the Courtroom
Do not speak over individuals. Only one person should speak at any given time. Your background should be neutral, and absent of anything that may be perceived as offensive.
No vulgar or offensive screen names are allowed you may be removed without notice at the discretion of the court.
COURT CALENDARS
Date
​
Tuesday, August 3, 2021
Wednesday, August 4, 2021
​
Thursday, August 5, 2021
​
Friday, August 6, 2021
​
​
​
​
​
​
​
​
​
​
​
​
​
​